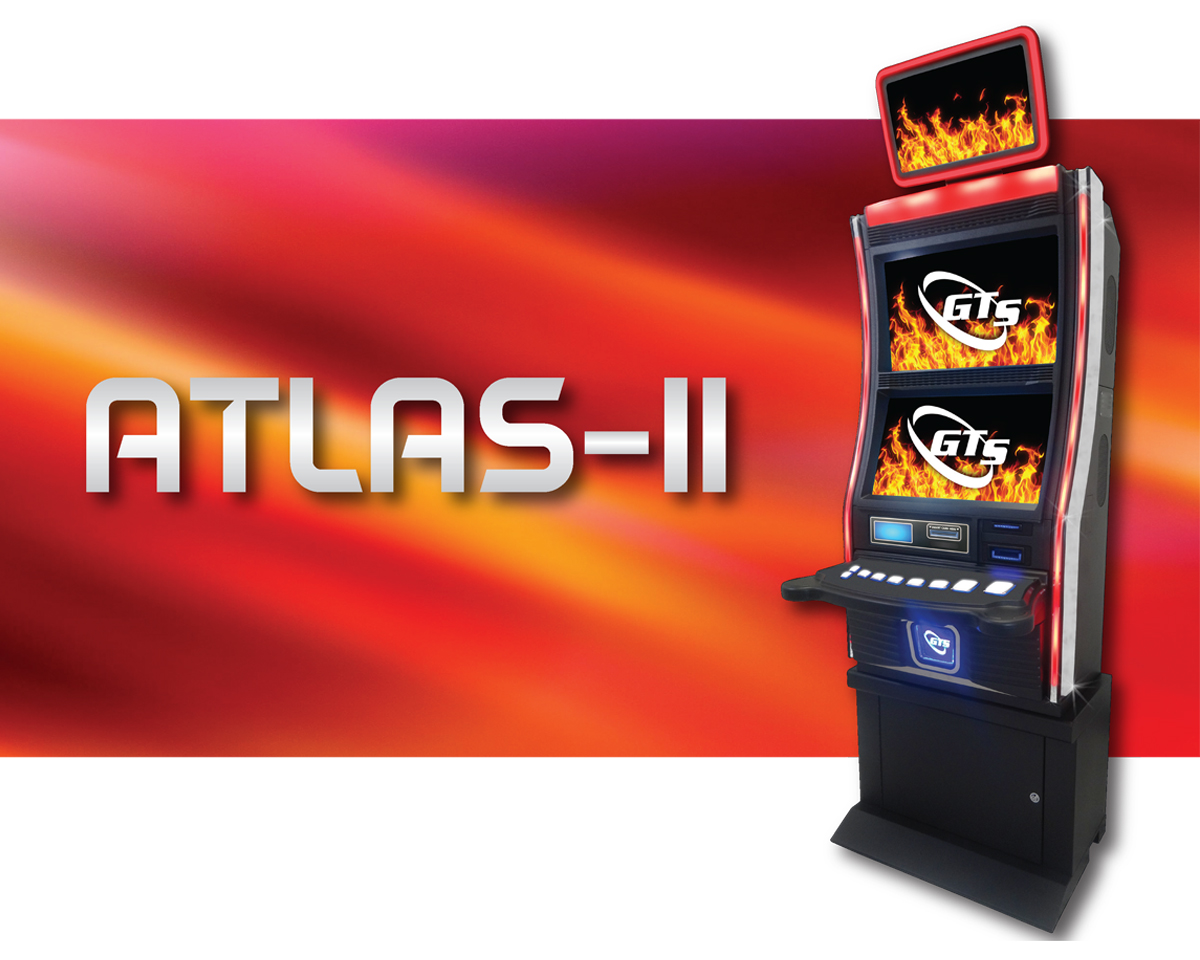 The GTSource Atlas-II is a next generation gaming cabinet. The Atlas-II is a true convertible cabinet allowing the customer to easily make design and cosmetic changes to the cabinet quickly. All the external assembly of the Atlas-II cabinet is made of multiple independent parts allowing the customer to make changes and cost effectively have a unique look for their specific application.
The Atlas-II comes standard with Dual 24" HD touch displays and are enhanced by attractively designed molds that surround the displays and embedded speaker system. The Atlas-II features chrome sides and accents around the belly medallion.
The Atlas-II offers fully addressable LED accent lighting that run the full length of the cabinet on the left and right. The LED lighting can be configurable and adjusted via the customer software and custom lighting option are available.
The Atlas-II offers multiple, ergonomically designed button decks featuring buttons and LCD options. All button options can be customizable for most gaming applications.
All GTSource Atlas cabinets come with practical standard features and can be configured to support most CPU and technology platforms.
The Atlas-II offers the most flexibility of any cabinet in the gaming market and is a dependable solution for any gaming application.