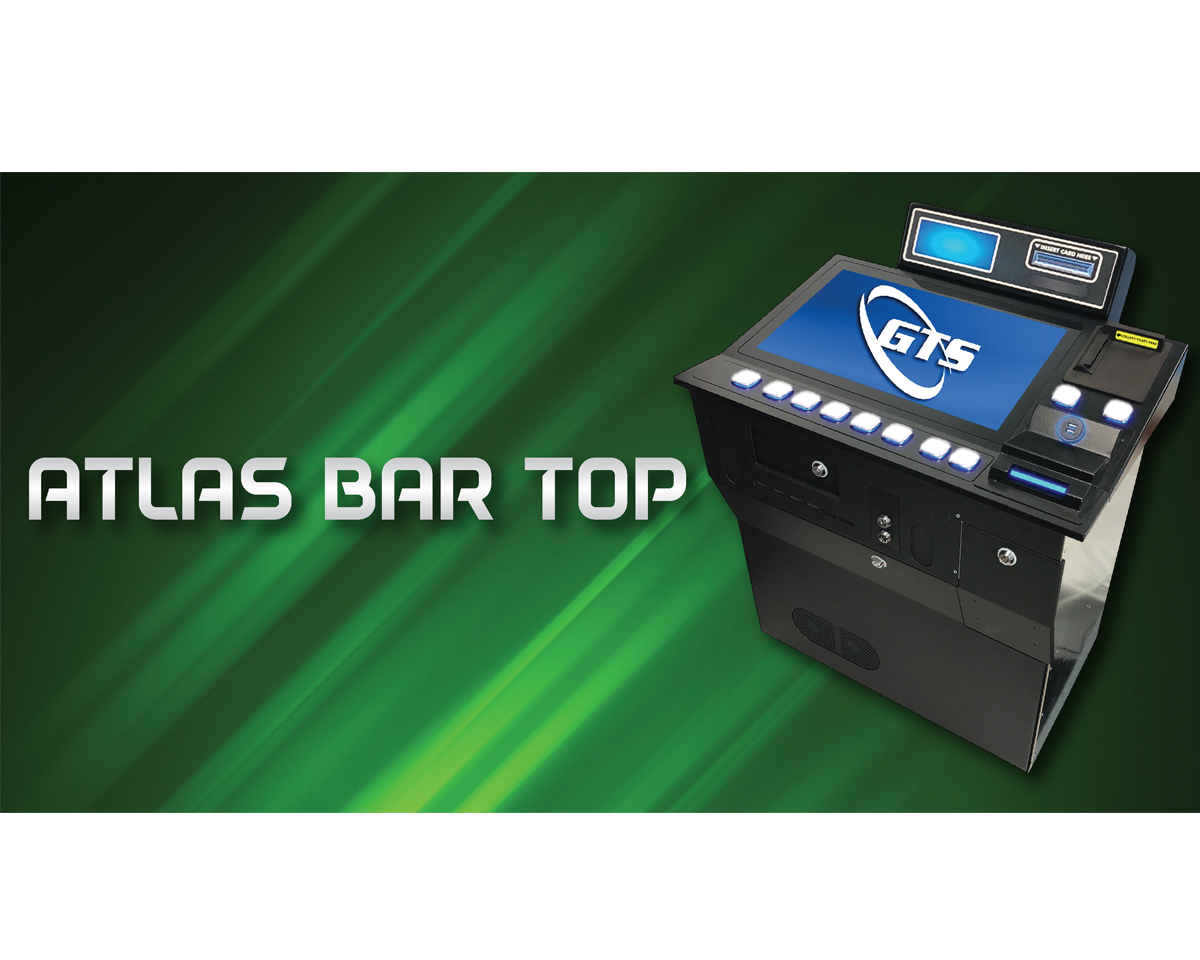 The GTSource Atlas Bar Top is the latest addition to the complete Atlas gaming cabinet family. The Atlas Bar Top is a drop-in replacement for any existing bar top cabinet from IGT and Bally's. The Atlas Bar Top features a 21.5" Touch Display that is bezel-less and is flush mounted edge to edge. Separate printer and bill validator points are standard and a single point, combo printer and bill validator option are available.
The Atlas Bar Top will accommodate any player tracking system and multiple button options can be customizable for most gaming applications.
Multiple CPU and technology platforms are compatible with the Atlas Bar Top allowing its use in many gaming applications and jurisdictions.
As with all the Atlas family of cabinets, the Atlas-32 offers a cost effective, dependable solution while maintaining GTSource's reputation for high quality.