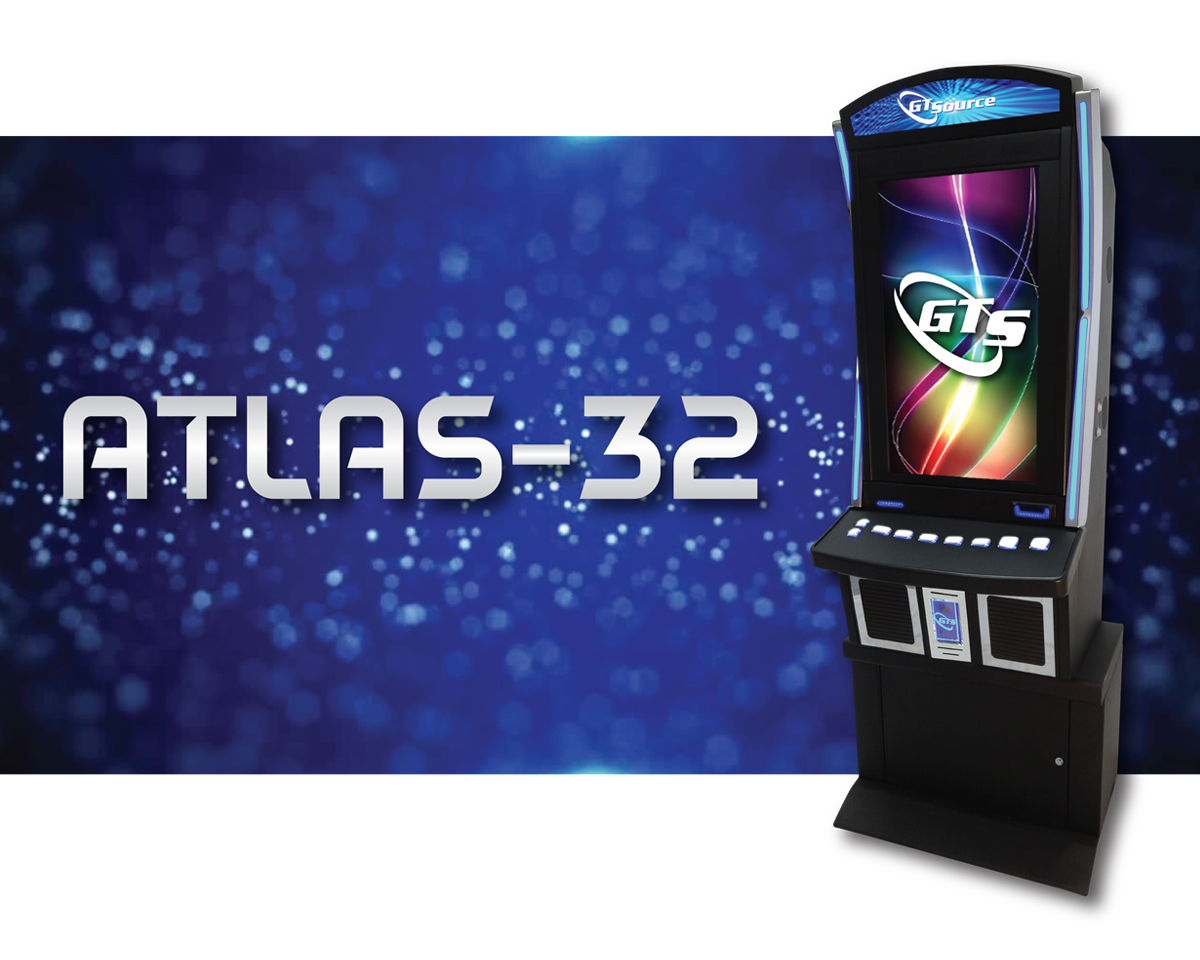 The GTSource Atlas-32 gaming cabinet is based on the industry favorite Atlas-100 design which follows tradition of value, dependability, and serviceability. Following the success of the Atlas-100 Dual display cabinet, the Atlas-32 offers a crisp 32" vertically mounted touch display. The Atlas-32 features chrome sides and accents around the belly medallion and a large, round lighted marquee topper customizable to any logo or design.
The Atlas-32 offers fully addressable LED accent lighting on the left and right of the cabinet. The LED lighting can be configurable and adjusted via the customer software and custom lighting option are available.
The Atlas-32 comes standard with an ergonomically designed sloping button deck. Multiple button options can be customizable for most gaming applications.
All GTSource Atlas cabinets come with practical standard features and can be configured to support most CPU and technology platforms.
As with all the Atlas family of cabinets, the Atlas-32 offers a cost effective, dependable solution while maintaining GTSource's reputation for high